These sustainable november crafts are sure to win the hearts of your guests: cinnamon/herb table setting cards & home made gratitude cards!
The holidays are soon upon us! And while 2020 has been a difficult year for so many, I'm wondering if maybe it's leading us to search for meaning and connectivity. What really matters this time of year? I for one am looking for ways to connect with others and also to show them appreciation, love, calm as much as I can. Maybe these two sustainable November crafts can help us do just that.
This post contains affiliate links, which means I make a small commission at no extra cost to you.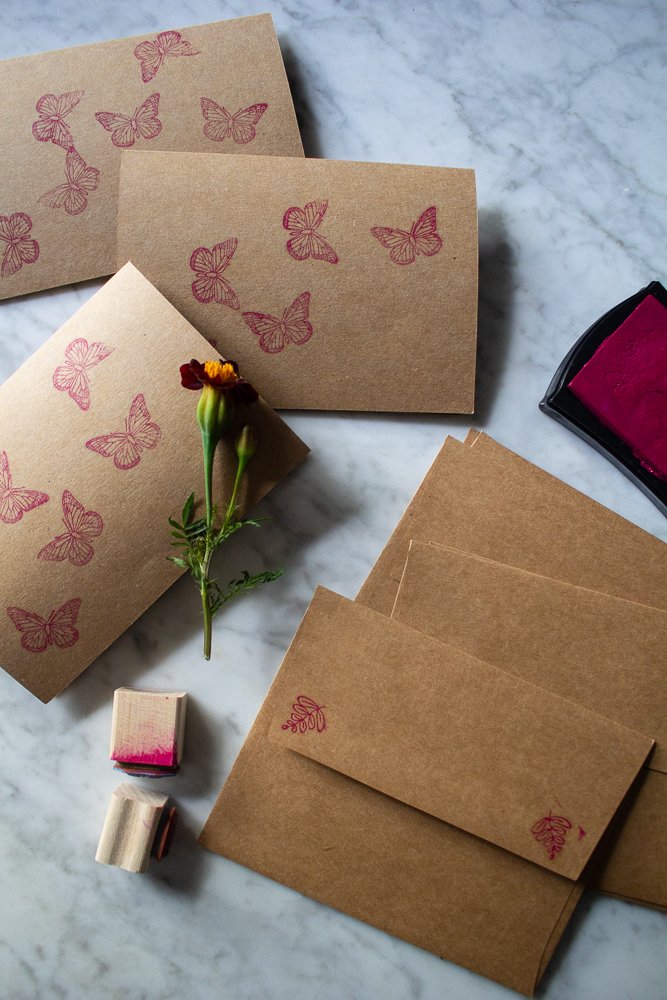 Two Sustainable November Crafts: Gratitude Cards
I thought about some sustainable crafting November, that can serve double duty: I love getting creative, and I love making people feel appreciated. Gratitude cards came to mind, and although these can be sent at any time of the year, I would especially love to send them around Thanksgiving since they're really not expected (like birthdays and other holidays). I love the element of surprise!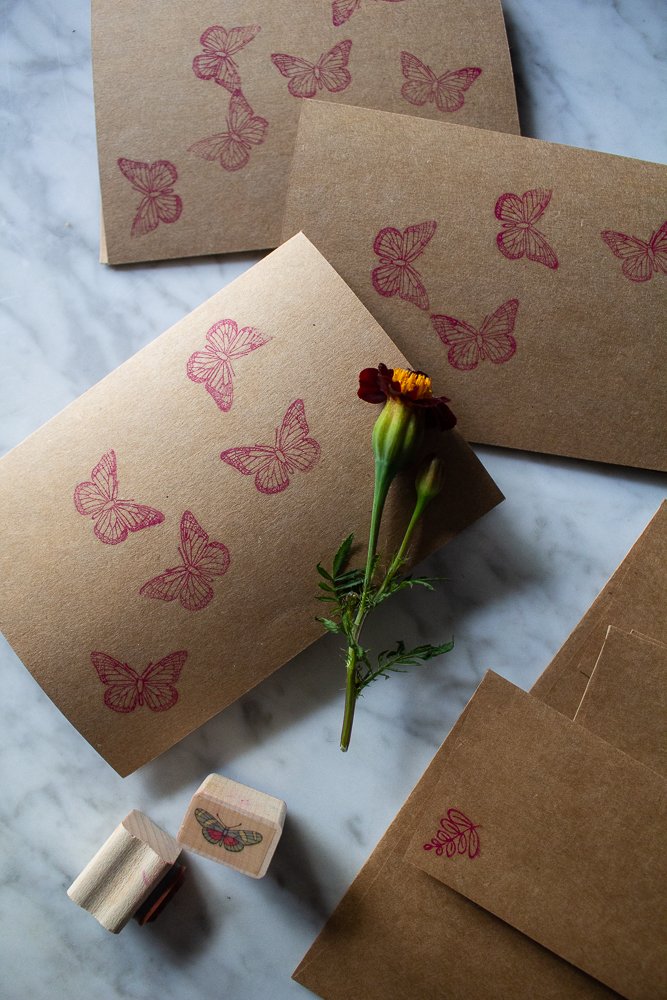 Get Creative!
These are also home made, simple, fun and pretty eco friendly (they are recycled) and open to all of your creative ideas. Feel free to paint on them, add caligraphy, use even watercolor pencils. I opted to use stamps and made a whole bunch at one time, and just waited for them to dry before I stored them. Easy! Gratitude cards will always be ready when a loved one comes to mind!
Tools You'll Need
Create any design on the front of the card that you'd like. I opted for butterflies (to brighten someone's day). Also stamp the back of the envelope for a little surprise when they open the card. Add a Thougthfulls Pop Up Card (see link above) and make someone smile! Make it yours, make it personal, and enjoy the process bringing joy to someone this holiday season.
Two Sustainable November Crafts: Holiday Table Setting
I thought I'd gather some supplies from the garden and from my spices drawer and put them together for some fun holiday table settings. These couldn't be easier, and they're biodegradable! Plus they add a special touch to the table and smell incredible too 🙂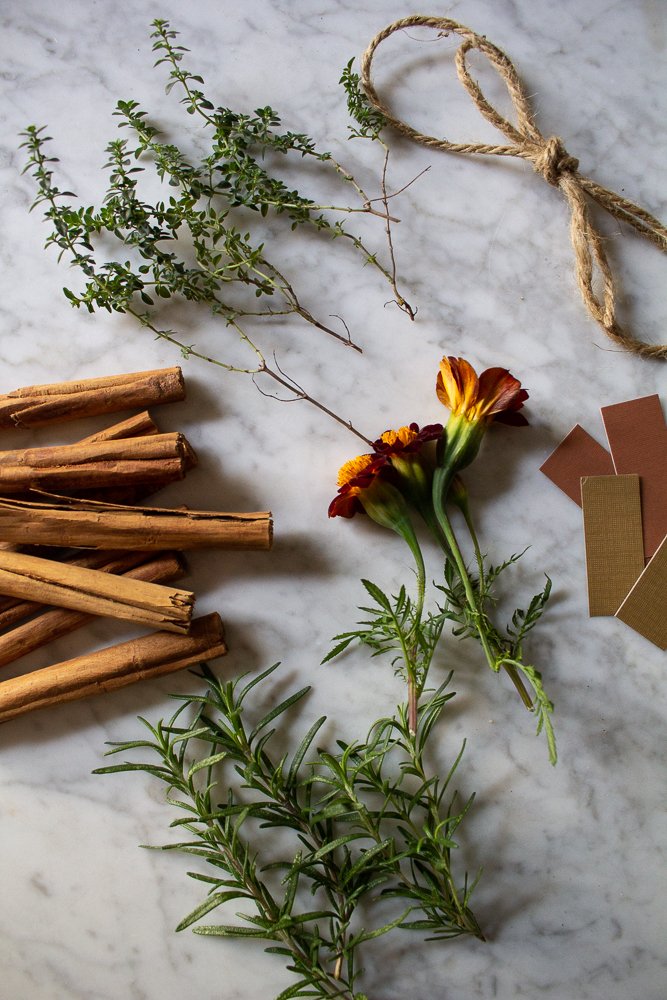 Supplies You'll Need
Herbs (I love rosemary and thyme)
Any flowers you may find (or omit if you don't have any)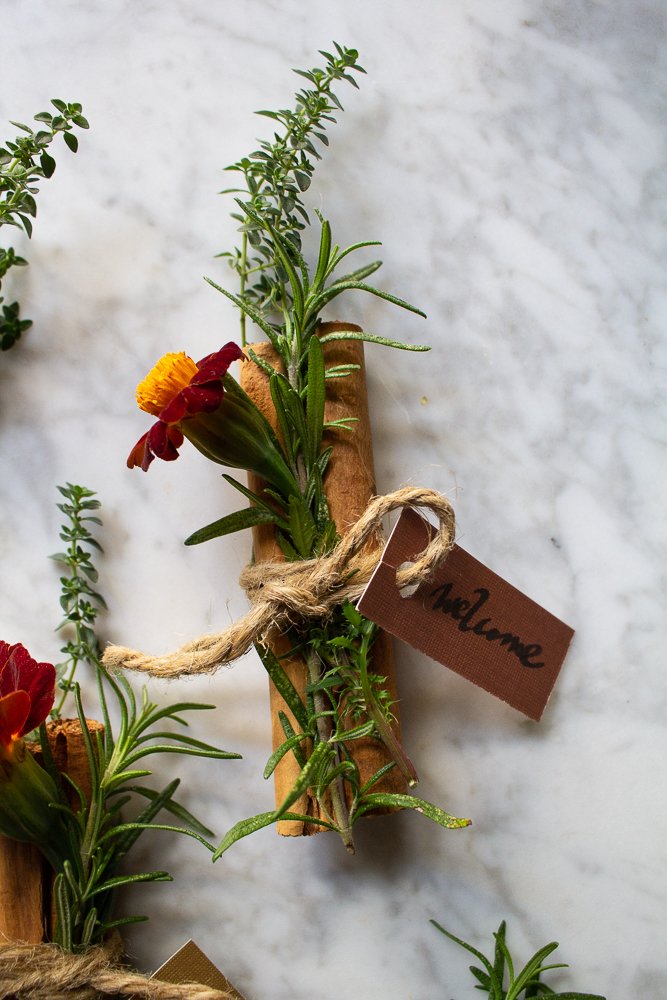 First, make name tags out of the card stock or craft tags (I use a calligraphy pen to write a small message or a name)
Make a small hole in the tag to attach to the twine.
Next, take two cinnamon sticks and hold them together, and place a sprig of rosemary and a flower in the front. Then, take some twigs of thyme and place them behind the cinnamon sticks. Wrap twine around all of them together, and before tying the twine into a bow, attach the name tag.
Place at the table setting, and you're done!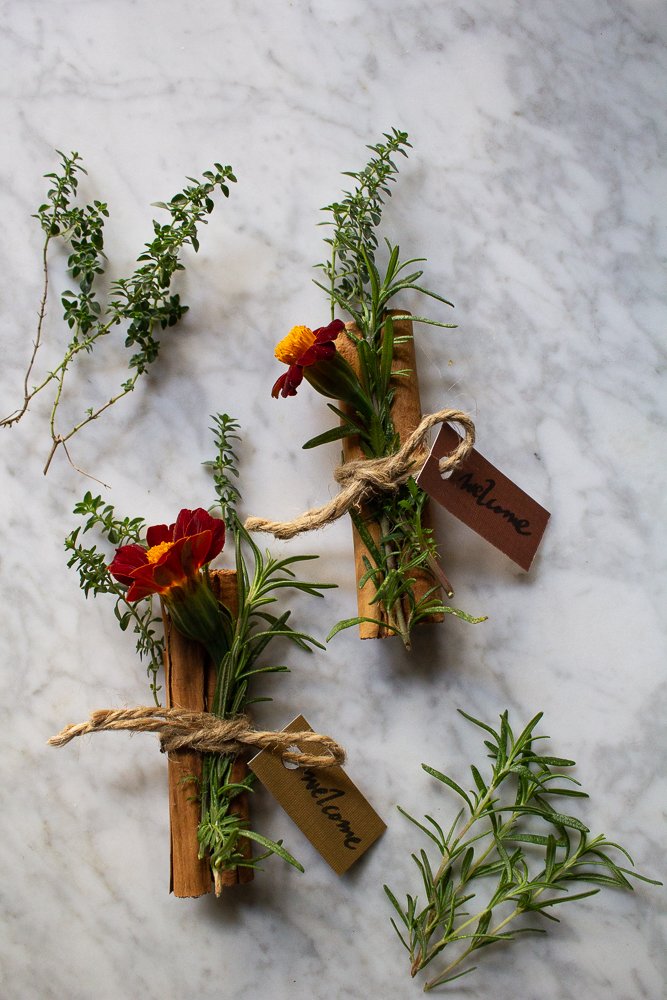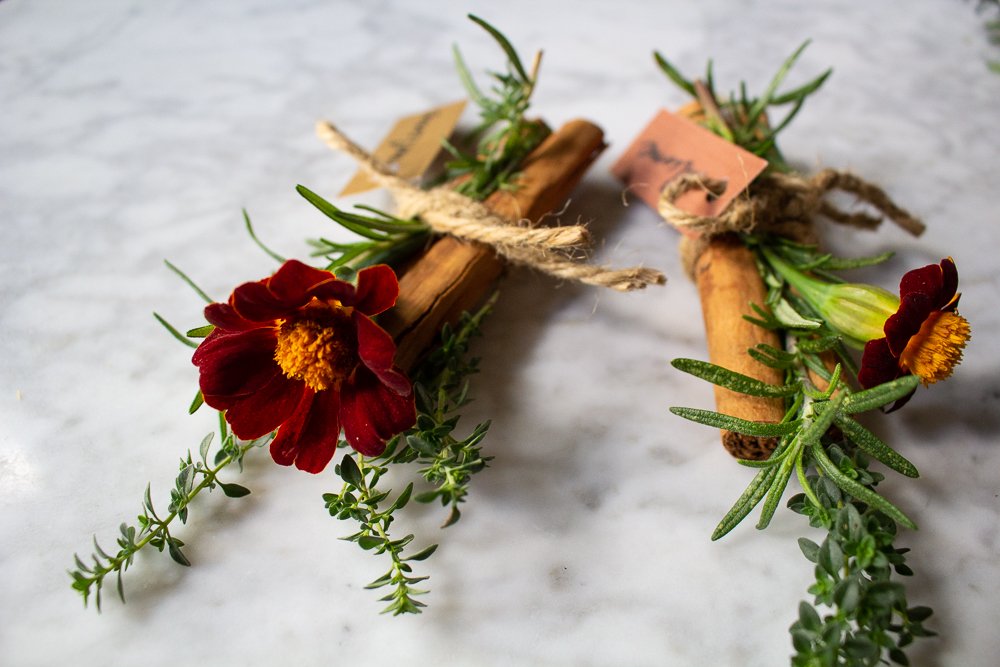 Grateful For You All
Thank you for being here and reading this post! reading this post. I'm grateful for your thoughtfulness, for read for showing up and just for being wonderful you! I hope you've enjoyed these two creative crafts ideas, and I wanted to wish you and your family a beautiful holiday season ahead. Remember to breathe in, celebrate nature, friends, family, and enjoy the peaceful moments. My blessings to you all.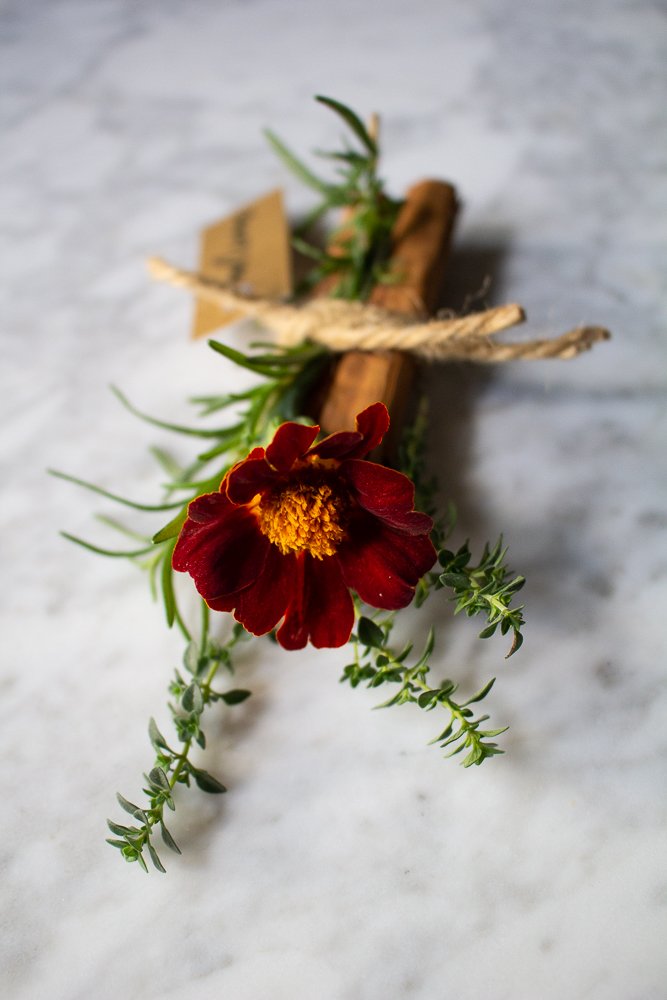 Want to check out more crafts and DIY Ideas? Check out the September Craft Projects!