Hi there ~ I'm Andreea, the creator of Little Bites of Joy. For as long as I can remember, I was experimenting with recipes, moving the furniture in my room, consolidating bottles of cosmetics (I think I was 8!) and looking for ways to get creative and enjoy a simple, joyful life. Life can be enjoyed in little bites – a little bit of clean food, a little bit of sunshine, a few hikes thrown in, some tomato plants…A little bit of this, a little bit of that, compounds to a wealth of joy.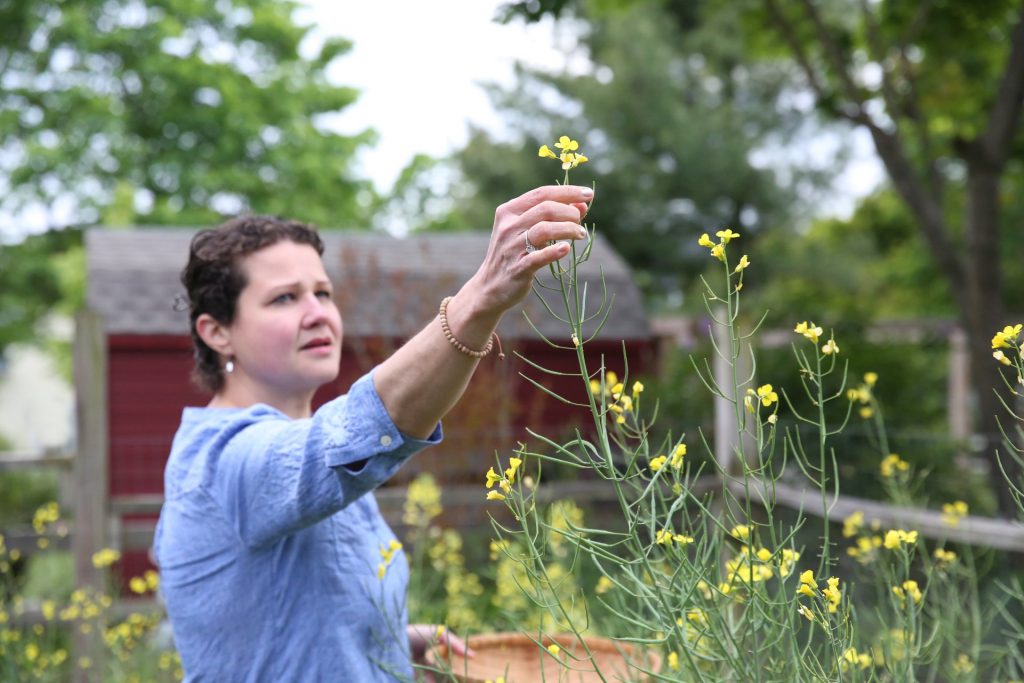 I'm Romanian born.
I come from a family of musicians and a musician myself ~ my husband and I have a thriving music studio where we teach piano, voice and guitar.
I also have two CD's (are those still a thing?) of my own original songs.
My favorite way to pass the time is reading, cooking, and gardening. And playing the piano, of course.
As much as I like to declutter, I have way too many books and plants. But I also love that!
I lead a declutter group on FB, which you're more than welcome to join!
I love everything DIY: I make my own mouthwash, lotion, face serums, lip balms, and I've started to get into canning too. Last year was the first time I made tomato sauce in cans, along with gooseberry jelly, eggplant caponata, salsa and pickles. It did take me a few months to open the cans up, because I was so afraid I'd kill people with botulism, but we're all alive thankfully!
We have a massive garden where I grow everything I can think of, but it's still too small for me.
My favorite movies are Amelie, Napoleon Dynamite, and my favorite shows are the Golden Girls and Moonlighting (yes, from the 80's).
I listen to French music or classical music when I cook. Also, jazz.
I adore old-school farmhouses (along with cast iron and enamelware) and when I "grow up", a bucket-list item would be to own a farmhouse and have an insane garden with animals and fruit trees and hedges of berries. Overlooking mountains. If you find anything like this, let me know!
Here's a more formal bio, to be a little more formal: Andreea has received certifications through Alissa Cohen's Raw Foods Program (Levels 1,2,3), the Institute for Integrative Nutrition, and Rouxbe's Plant-based Professional Certification Program. Andreea is also the top prizewinner of the 2015 "Hot Raw Chef" Contest, hosted by Living Light Culinary Institute. Andreea also finished her Foundations of Aromatherapy Certificate through the School for Aromatic Studies.
The Little Bites Of Joy Community is filled with people just like you, looking to augment their health in simple and effective ways, to eat high quality food, share good health with one another, and support each other in our journey. We get together for cooking classes, demos and courses on Meetup and we connect through our newsletter. If you'd like to connect, receive a fun freebie, and get some awesome tips and tricks for eating healthy, right in your inbox, SIGN UP HERE!
Eat good food.
Take care of yourself.
And see yourself flourish.